Benefits of Massage
Trillium Massage, Oconomowoc massage therapy uses an integration of techniques specific to the individual needs of their clients. Therefore, each session is customized to best suit their needs.
Swedish Massage (Relaxation)
Swedish massage involves the use of hands, forearms, and elbows to manipulate the layers of muscles to promote physical and mental health of the patient. Benefits of this type of massage is increased blood circulation, relaxation, range of motion, and decreased muscle tension and stress. The massage will also release toxins that are stored in the muscles and help maintain the softness of the muscle in the body.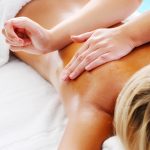 Deep Tissue
Deep tissue massage is a technique that is focused on the deeper layers of muscle.  The aim is to relaease the patterns of tension in the body with slow and deep finger strokes on contracted areas. Deep tissue helps to break up and eliminate scar tissue. This type of massage generally focuses on certain areas and some soreness may exist after the completion of the massage, but should subside within a day or two.  Deep tissue massages are very healthy because of the release of toxins that are stored in the muscles and increase the circulation of blood and oxygen.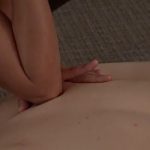 Trigger Point
Trigger point therapy is the technique of applying pressure to taut bands of muscle and its trigger point. The purpose of a trigger point is to eliminate pain and improve function of the muscles. After several treatments the swelling and pain is reduced, motion is increased, tension is relieved, and the circulation is improved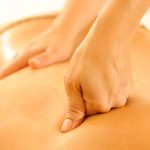 Pregnancy
Pregnancy massages have the same goals as regular massages which is relaxation, ease sore spots, and increase circulation. The techniques and equipment are tailored to the needs of the expectant mother.  Benefits of this type of massage will decrease stress and promote relaxation which will help to cope with discomfort.